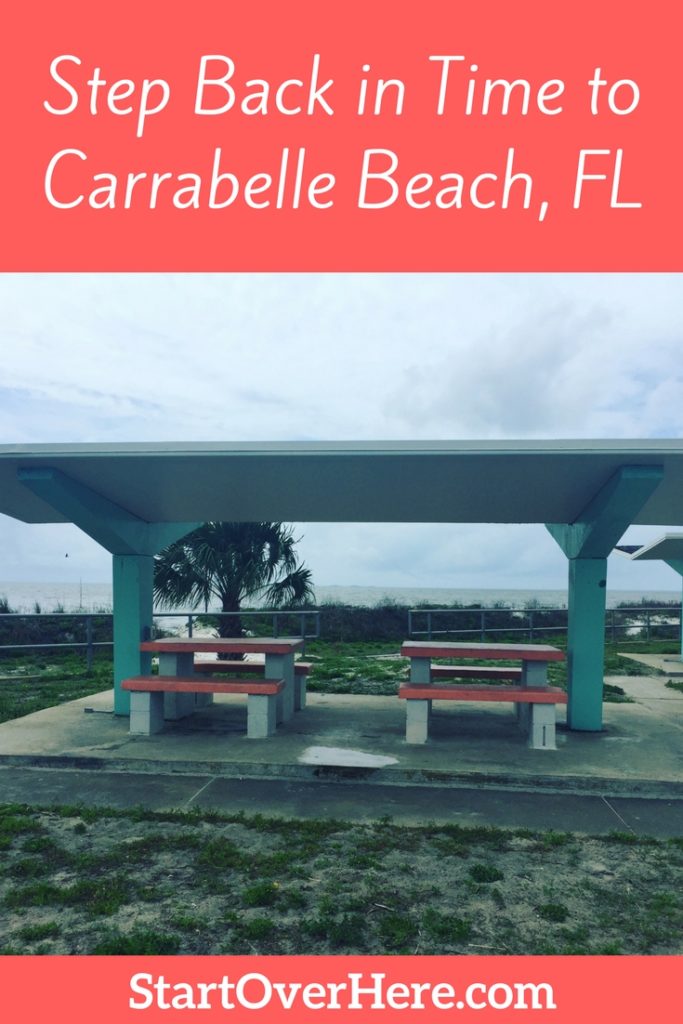 In my last post, I wrote about our beach vacation to Florida's Forgotten Coast which included Carrabelle Beach, Apalachicola Bay, and St. George Island, Florida. For anyone interested in traveling to a quaint part of Florida that isn't so crowded, this is the place to go. Carrabelle Beach is like stepping back in time to the 1940's-1950's.
The weather was 60-75 degrees Fahrenheit while were there (April 20-23). It was cloudy, rainy at times, and incredibly windy. The locals said it isn't normally that windy. A storm blew in Saturday night.
We stayed at a little house in Lanark Village that Dave found on AirBnB.com called Adam's Song Cabin. It is a cozy little place, a bit further from the beach than we anticipated, but a good rental rate. The bathroom was super tiny, but the rest of it was plenty big enough for the two of us.
Places to See and Eat in Apalachicola Bay Florida
The food was some of the best I've ever had on a vacation. They catch shrimp, oysters and crayfish fresh in Apalachicola Bay, so the prices are reasonable and the food is delicious.
For those who are interested in the places we went and where we dined, here's a recap.
Restaurants
Ellis Brothers Pecans in Vienna, Georgia - Okay, this isn't a restaurant, but it fed us well. We stopped here on our way from Ringgold, Georgia toward Tallahassee. We were there a little after lunch time. Ellis Brothers lets you sample dozens of types of pecans and peanuts. By the time we sampled it all, we were too stuffed to bother stopping anywhere for lunch. We hit Ellis Brothers on our way down and our way back. We stocked up on our favorites - dark chocolate amaretto pecans and dark chocolate grand mariner pecans. I also got some dark chocolate covered espresso beans. Yum!
Food, Glorious Food in Tallahassee, FL  - On our way to the coast, we met one of my clients for dinner at this restaurant. I had the crab cake, and it was excellent. Dave said the alligator was "okay." I really liked the Key Lime Pound Cake, but Dave didn't think it was as good as a good Key Lime pie. He considers Key Lime Pie a sacred dessert you just don't mess with and referred to this dessert as a flavored pound cake.
Red Pirate Family Grill and Oyster Bar, Eastpoint, FL - Dave's shrimp and baked oysters were fantastic. They'd brought the shrimp in from the boat at 11 am, and we were eating it around 2 pm. I had stuffed crabs. They were okay, not as good as the ones at Food Glorious Food the night before. Whereas Food Glorious Food only gave me one stuffed crab, I got about 5 of them at the Red Pirate. I wished later I'd gotten a plate with two different types of fish rather than getting all stuffed crab. Dave was nice enough to share some of his oysters with me. I'd never had oysters before - had always been too scared to try them. These baked ones with garlic and mozzarella on top were fantastic.
Lynn's Quality Oysters - Dave and I shared fresh boiled shrimp, crayfish and oysters marinara. All of it was good. I'm not really into crayfish so I focused on the oysters, which were delicious. We sat outside overlooking the bay. It was windy out, but we sat far enough back so it wasn't a problem.
Up the Creek Raw Bar - I had the flounder and it was wonderful. Dave had the gumbo. He didn't rave about it but he loved the bite of my flounder that he had. We sat outside overlooking Apalachicola Bay.
Pirate's Cove in Carabelle, FL - I had grilled blue crab claws and Dave had shrimp. Both were very good. The service was friendly and we closed down the place. We had a good view of the bay, but the storm was coming in so we sat inside. Given how cloudy and dark it was, there wasn't much to look at.
Tropical Trader Shrimp in Panacea FL - We stopped here for lunch on our way back home. We ordered a pound of boiled shrimp as an appetizer. It was excellent. Dave had the shrimp tacos, which he seemed to enjoy, but said wasn't as good as ones he'd had in California. I had the bacon wrapped crab-stuffed shrimp. It was very good, but honestly I liked the plain boiled shrimp better. Probably could have done without the extra calories.
Places We Went
We stopped in a little Chamber of Commerce near Carrabelle Beach, Florida. The lady there was incredibly friendly and helpful. She pointed us toward the best places to see and eat.
Alfred B. Maclay Gardens State Park in Tallahassee, FL. This was a beautiful botanical garden. We spent a couple hours there walking around. Unfortunately, everything bloomed early and there wasn't much left in bloom like it normally would have been at this time of year. Because the blooms were off, they only charged us $6 total for both of us to get in.
Apalachicola Classic Boat and Car Show in Apalachicola, FL - We started off our first full day at this show. We were driving my 1999 BMW Z3 that Dave bought me for a wedding present. It fit right in at this classic car show. We weren't officially entered, but we easily could have entered our car.
Orman House - After the boat and car show we walked around the Orman House. The caretaker has been gathering family heirlooms from the Orman family and is completely immersed in the lore of this old house. He is incredibly friendly and seems to thoroughly enjoy his work. Built in 1838 by Thomas Orman, this antebellum home overlooks the Apalachicola River and was used for both business and social gatherings. Orman was a cotton merchant and businessman in Apalachicola from 1834 to the 1880s. Interestingly enough, Orman's son fought at the Battle of Chickamauga which happened just across the creek from our property.
Carrabelle Beach - I'm not sure it would always be this way, but we may have seen 3 other people on the beach while we were there Monday. No one was there Saturday morning when we stopped. A little shop owner told me it's only busy in the town during Spring Break and the Summer. As I said, the beach is like stepping back in time to the 1940's and 50's. I found a bunch of tiny little sand dollars that were caught around the tree trunks on the beach.
St. George Island - Beautiful sugar sands. Busier than Carabelle Beach, but not too bad. The wind was so loud we couldn't hear anyone else around us. We got a great nap on the beach Saturday. Sunday when we went back, it was cloudy and very windy with hardly anyone else there. We used our chairs as a windbreaker and I laid down and got a nap while Dave went bird watching.
Tate's Hell State Park - We stop here to walk around for a little bit. It was far enough away from the ocean that the wind wasn't as bad and we were really needing a break from the wind by Sunday afternoon. A few minutes after we started down the trail a snake slithered across the path in front of Dave and that totally creeped me out. Needless to say we didn't stay there long.
You'll find more photos from our trip on my Facebook page and on Instagram